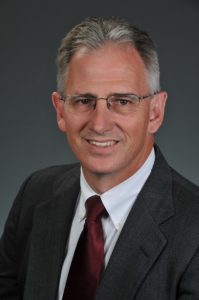 Bill Henry formed WA Henry Engineering, providing engineering and business consulting services to a variety of clients such as: E&P operators, contractors, engineering firms, subject matter expert testimony, and others.
Bill is a recognized global leader specializing in the evaluation, design and construction of major development projects in the petroleum industry. During his 37 years with Royal Dutch Shell, Bill has held significant leadership positions in onshore, offshore and new business development.  In his 6 years as a Vice President for Upstream Development with Shell's Projects and Technology division, Bill advanced multiple major development projects that are currently under construction or contributing material income for Shell.
As Shell's Chief Petroleum Engineer, Bill led the Global Development Function from 2010 through 2016 including responsibility for policy and practice standards for Shell's nearly 3000 Development Professionals (Reservoir, Concept & Development Engineers, Geologists, Geophysicists, Petrophysicists and Geomaticians).
As the senior development leader, Bill led two of Shell's Deepwater mega-project hub developments currently producing in the Gulf of Mexico.  He led the innovative Perdido development project, which established a world record for the deepest water depth drilling and production , steering the venture from discovery through sanction and project construction in 2007.  Bill also led the development team for the original Mars TLP project from project sanction, in 1993, through the first 5 years of production, development drilling and brown field expansion which doubled facility capacity to 250,000 bbls of oil equivalents per day.
Bill has extensive experience in design, construction and development.   He is an active licensed professional engineer and general contractor in multiple states including Florida, Texas and Colorado.  He graduated from Texas A&M University with a BS in Mechanical Engineering.